LG Electronics unveiled its new 2023 soundbar lineup earlier this year.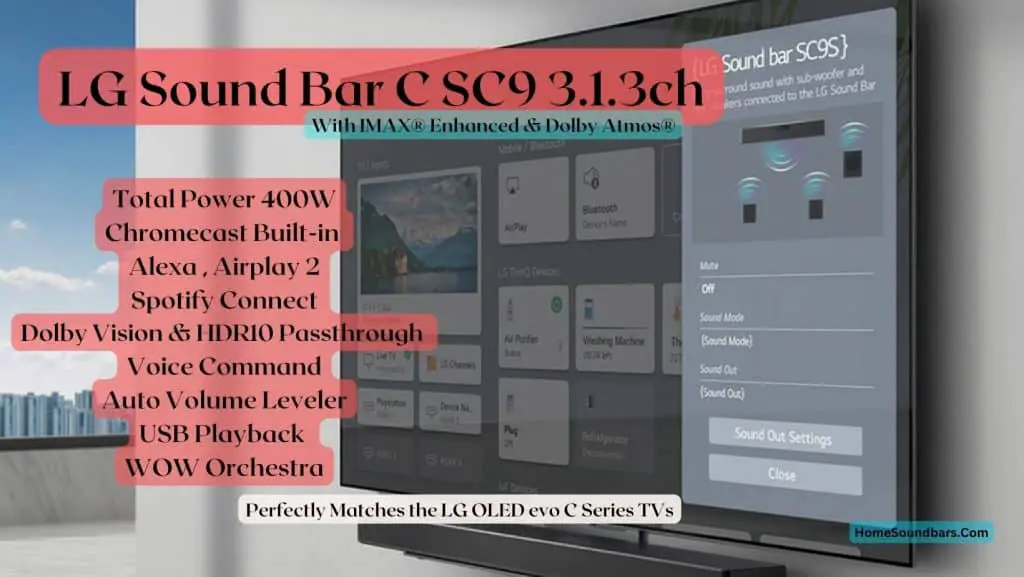 LG Electronics, earlier this year unveiled a new line of soundbars for 2023, headlined by the SC9, also known as the Sound Bar C (SC9). This 3.1.3-channel soundbar features 400 Watts of power and is the first to include IMAX Enhanced, Dolby Atmos, and DTS:X with three up-firing channels.
Additionally, the SC9 ships with LG's Synergy Bracket to make installation easier for owners of 2022 or 2023 LG OLED C Series televisions, as it reduces clutter and helps to keep cables out of sight.
Just like with most CES 2023 soundbars released by competitors, like the bar 1000, and bar 1300x, the SC9 is expected to retail at around $1000.
For those looking for a more budget-friendly option, LG has also released the SE6. The 100W soundbar is expected to cost about half the price of the SC9. This 3.0 configuration has a 25mm tweeter and four passive radiators for an immersive sound experience but only has a quarter of the power of the SC9.
Integration with LG TVs
The soundbars offer seamless integration with LG TVs, creating an effortless user experience and a stronger soundstage. 
When you pair either of the new soundbars with an LG TV, you get innovative features such as WOW Orchestra, which expands the soundstage, and Dolby Atmos and IMAX enhanced quality powered by DTS:X.
The soundbars also integrate seamlessly with LG TVs, allowing easy access to the Home Dashboard and effortless control of soundbar settings. And WOWCAST allows for a cable-free wireless connection between the soundbar and TV for a tidier living room.
Audio Technology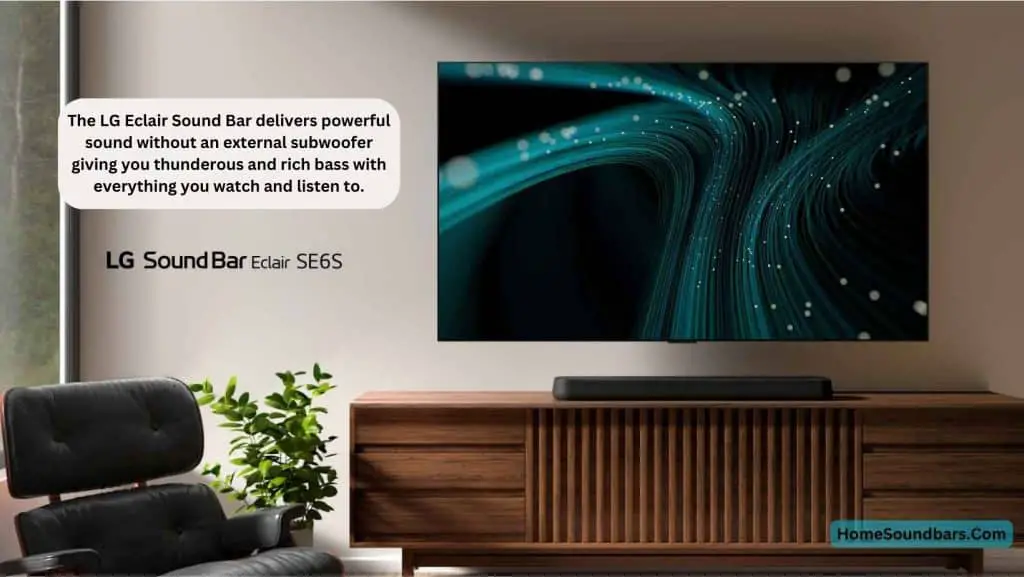 The SE6 and SC9 models have Triple Level Spatial Sound and Triple AI Sound Optimizer. LG's AI Room Calibration assesses the room and adjusts the settings to improve vocal performances, movie dialogue, and sound image accuracy. You also get VRR to reduce screen tearing, ALLM to eliminate lag, and up to 4K and 120Hz pass-through.
The soundbars deliver accurate sound reproduction and enhanced clarity for a more complete home cinema experience with LG's Triple Sound Technology, which includes the world's first Triple Up-Firing Speaker. Triple Level Spatial Sound Technology employs an HRTF-based 3D engine to add a virtual mid-layer.
Triple Sound Optimizer intelligently boosts the soundbars' performance, and the Smart Up-mixer converts two-channel audio into stunning, multi-channel surround. AI Room Calibration analyses the room and applies that information to the soundbars' settings to deliver greater precision in the low-frequency range.
The soundbars also incorporate AI Sound Pro, which analyses audio signals and automatically applies the most appropriate settings.
Compatibility (Perfect Options For Your PS5!)
The soundbars are compatible with a wide range of services, devices, and connectivity features, including lossless playback with Tidal Connect. They also support VRR and ALLM for improved console gaming.
The SE6 has a compact form factor ideal for smaller spaces and a sleek, modern design. Despite its size, the SE6 packs four passive radiators that help provide excellent sound with powerful bass. It also supports Dolby Atmos for cinematic audio that brings content to life.