Experience Incredible 4K HDR Streaming with This Tiny Bar!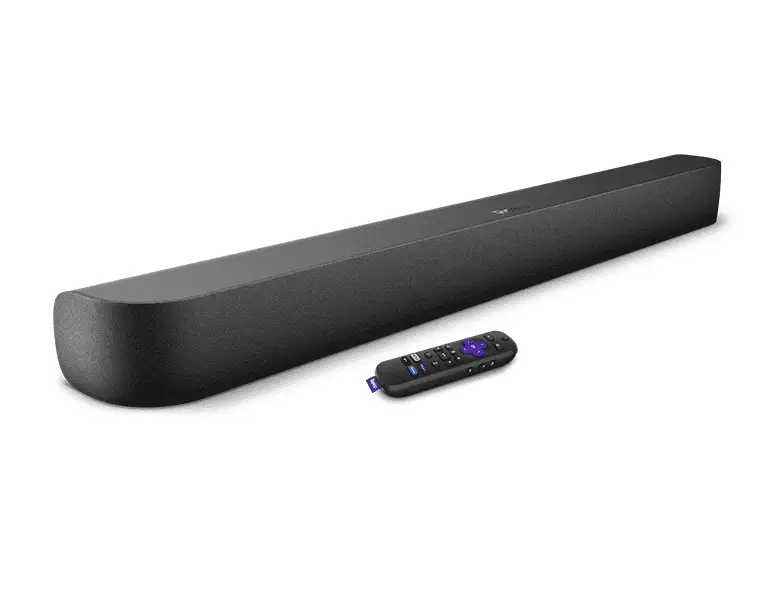 I recently tested the Roku Smart Soundbar (Amazon) with my TV and gaming setup, and I loved it! 
The Roku Smart Soundbar offers superior sound quality compared to the Roku Streambar. It features the same physical inputs as well as sound enhancement features but with a better-balanced sound profile and superior surround performance. This soundbar provides a richer and more immersive listening experience, making it a better choice for those looking to upgrade their sound system.
The soundbar comes with a dedicated remote with voice command capabilities, plus the Roku app for your phone. This makes it easy to search for titles, type in usernames and passwords and cast videos from other apps. You can access hundreds of streaming channels, including popular streaming services like Netflix, Hulu, Amazon Prime, Vudu, GoNoodle, and CuriosityStream. Plus, it's 32 inches long and connects to the HDMI port of your TV with ease. 
Roku Smart Soundbar vs Roku Streambar Pro vs Streamer
| | | | |
| --- | --- | --- | --- |
| | Roku Smart Soundbar | Roku Streambar | Roku Streambar Pro |
| Picture Quality | 4K, HDR, 1080P HD | 4K, HDR, 1080P HD | 4K, HDR, 1080P HD |
| Speakers | Four 2.5″ full-range drivers | Four 2.5" full-range drivers | Four 1.9" full-range drivers |
| Dolby Audio | Yes | Yes | Yes |
| Voice Assistants | Yes | Yes | Yes |
| ApplAirplay Compatible | Yes | Yes | Yes |
| Bluetooth Streaming | Yes | Yes | Yes |
| Virtual Sorround Sound | Yes | — | Yes |
| Voice Remote W/TV Controls | Yes | Yes | Yes |
| Lost Remote Finder | Yes | — | — |
| Private Listening | Yes | — | — |
| Personal Shortcut Button | Yes | — | — |
The Roku smart soundbar is a fantastic home theater solution for anyone who wants to enjoy heart-pounding bass with their favorite content without any hassle. The soundbar is sleek and compact yet packs a punch with its impressive audio capabilities. 
In this Roku smart soundbar review, we'll dive into all of the key features and benefits of the soundbar and any potential drawbacks to be aware of. But overall, we're confident you'll be impressed by this impressive audio technology. Let's dive in!
Watch what you love: Upgrade your streaming with a massive selection of free, live, and premium TV, including Roku Originals and 150 plus free Live TV channels on The Roku Channel
Powerful 4K streaming: Stream what you love with the built-in Roku player, including free TV, live news, sports, movies, and more from thousands of channels. Plus enjoy HD, 4K, or HDR picture optimized for your TV with sharp resolution and vivid color
Premium sound: Enjoy a cinematic experience with expanded frequency range and dynamic bass from 4 full-range soundbar speakers. Calibrated for full, rich sound, you'll hear your favorite TV in seamless sync with your video stream
Live TV without cable: Never miss the most talked-about events, award-winning shows, and latest blockbuster hits. It's easy to stream what you love and cut back on cable bills
Elevate your music: From pulsing rock to symphonies that surround you, enjoy your music in vibrant, studio-quality sound. Simply tune in to your favorite music channels or stream via Bluetooth
Fine-tune your sound: Easily boost the volume of voices with Speech Clarity, lower loud commercials for consistent sound with volume leveling, and enjoy your TV without waking the house using Night Mode
Voice remote with TV controls: The included Smart Soundbar remote will power up most TVs, adjust the volume, and use your voice to quickly search across streaming channels, play music, and more
Simple setup: Just plug the wired soundbar into your TV's HDMI-ARC port with the included Premium High Speed HDMI Cable and connect to the internet
Easily expandable: Enjoy heart-pounding bass for entertainment you can feel with Roku Wireless Subwoofer and immersive surround sound with Roku Wireless Speakers (sold separately)
Works with popular voice assistants: Enjoy easy voice control with Siri, Alexa, or Hey Google
What We Love About The 4K HDR Roku Smart Soundbar.
The Roku Smart Soundbar is easy to set up and takes less than 10 minutes to connect to your TV. 
Immersive sound experience. Enjoy superior sound quality that brings life to music and movies with its powerful audio settings. 
Seamless streaming experience. Stream music from multiple channels, including popular services like Netflix, Hulu, Amazon Prime, Vudu, GoNoodle, and CuriosityStream. 
Extra connectivity. The soundbar can be easily connected via Bluetooth and Spotify Connect for a seamless streaming experience. 
Pair with the Roku Wireless subwoofer for the ultimate sound experience.
Cons
No controls are available on the unit itself, and the absence of a remote finder, as seen on the Roku Ultra, can be inconvenient.
The treble improvement is not as significant as expected.
Navigation can be quite slow.
It can be difficult to determine the volume level when using non-Roku systems.
Roku Smart Soundbar; Design
The soundbar is designed to fit easily in front of most TVs and is lightweight, weighing only 5.5 pounds. The soundbar has a cloth-wrapped front and an LED light that blinks in response to remote-control commands. Behind the grill are four 2.5-inch full-range drivers. On the back are ports for power, HDMI, and optical audio and two holes for mounting brackets.
"smooth and stylish"
The design is sleek and modern, with rounded ends and plastic construction that resembles Bowers and Wilkins Panorama. It measures 32.2 x 3.9 x 2.8 inches, making it a great fit in front of most large TVs. This soundbar is also well-built, with a sturdy construction that can withstand a little bit of roughing up from kids or pet encounters. For under $300, the Roku Smart Soundbar offers a great design that should fit most living room setups.
The main design flaw (at least for me) that I found with the Roku Smart Soundbar is that there is no controls or power button on the unit itself, only a Roku logo. This means that all the control has to be done with the remote, which I find to be a real hassle as it's common to misplace the remote. Unfortunately, there is no remote finder like with the Roku Ultra soundbar and the phone app is not an ideal alternative.
Setup – it's pretty solid.
To connect the soundbar, you can use either the HDMI ARC port or, if your TV is older, an optical audio cable that comes with the soundbar. With the HDMI ARC port, all you have to do is follow the instructions on the screen. However, if you use the optical audio cable, you may need to tweak a menu option on your TV to get the sound to come through the soundbar.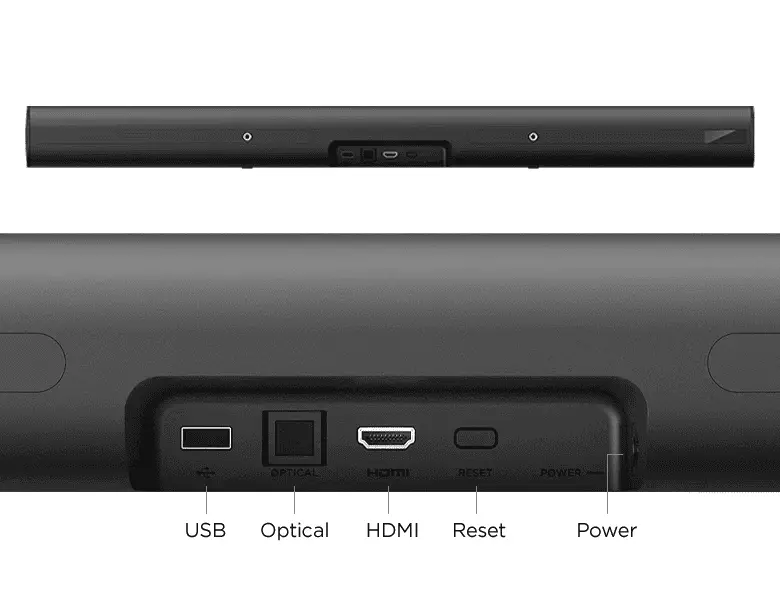 "Compatible with most TVs"
One of the advantages of the Roku Smart Soundbar is that it has worked with most TVs manufactured in the last 10 years, so you won't have to worry about whether or not it will be compatible with your TV. It is also compatible with the Roku Wireless Subwoofer, which can be purchased separately, allowing you to get a full surround sound experience. 
Overall, the Roku Smart Soundbar is a great way to upgrade your TV sound experience without worrying about compatibility issues. It is easy to set up and use and can be connected via an HDMI ARC port or optical audio cable. Additionally, it is compatible with the Roku Wireless Subwoofer, so you can get the full surround sound experience.
How does the soundbar … sound? 
The sound quality is pretty impressive!
The four 2.5-inch drivers bring the sound to life, making it much better than the tinny speakers that come with most TVs.The soundbar is leagues ahead of the TV's built-in speakers and provides great sound quality for movies and shows. I'm sure an audiophile would want something with even higher-quality sound, but the soundbar is fairly good for it's size!
The bass can sometimes be too loud, especially for shows with a lot of voice-overs. But it's great for movies and games. The soundbar's range ensures that the audio doesn't feel muddled, and you can switch between different audio options to match whatever you are watching.
If you want to take it up a notch, you can add the optional Roku Wireless Subwoofer. It pairs nicely with the soundbar, and you can place it anywhere to create a more deep surround system in your home. The 250-watt, 10-inch driver adds an extra layer of sound and automatically adjusts its volume to match the soundbars. 
Performance; Not the best but it;'s fairly okay for the price point.
The Roku Smart Soundbar is not the most impressive in terms of performance. On start-up, it can take up to 30 seconds, compared to the near-instantaneous startup of the Roku Ultra and Roku Streaming Stick+. Additionally, navigation through the system can be laggy, and long load times for apps are frequent. Despite this, once the system is up and running, it is reasonably easy to move from one piece of content to the next.
The remote control works as expected, with all the standard navigation buttons, volume controls, and a power button.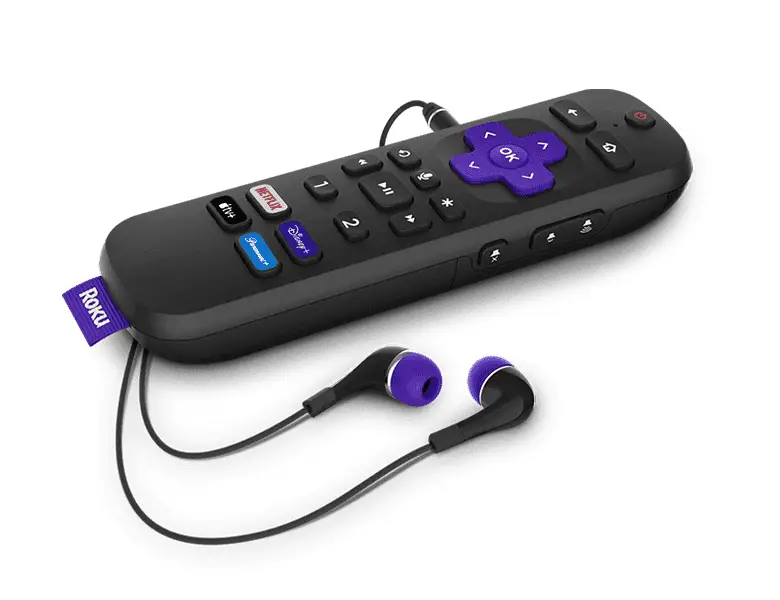 However, when the soundbar is used with non-Roku systems, there is no way to see the volume level, making it difficult to set a precise level.
The soundbar also allows users to play music from Pandora, Spotify, or any similar app and can run even after the TV is shut down. Although the implementation of these features is not perfect, they work and can help add atmosphere to a gathering.
Audio Hijack
I found the volume-leveling feature incredibly helpful when watching movies at home. It works by averaging loud and quiet moments, so you don't have to constantly reach for the remote whenever the sound changes. This is especially handy if you live in an apartment complex and don't want to disturb your neighbors. 
I tested the feature while watching House of the Dragon and was pleased with the results. In the default mode, the sound could go from whisper-quiet to wall-shaking loud with no warning. Volume-leveling provides a nice balance, ensuring that the sound is consistent. 
You can also use other sound options, such as Night Mode, which reduces overall noise levels, and Speech Clarity, which amplifies the dialog. However, these features didn't add anything to the viewing experience. Overall, the best sound setting usually depends on what you're watching. Sometimes it's best to leave it on the default setting and enjoy the show.
Is Onn Roku Soundbar the same as Roku soundbar?
The Roku Smart Soundbar is a 4K media streamer with an 80W output power and a 250W subwoofer. However, the Onn Roku Smart Soundbar is a slightly less powerful, more affordable version, with only 40W of audio output power and a 150W subwoofer. 
In terms of performance, the Roku Smart Soundbar produces a richer, fuller sound than the Onn version. It also has more functionality in its remote, such as controlling volume, skipping tracks, and switching between audio sources. 
Overall, the price difference between the two soundbars is worth it due to the standard model's improved audio performance and remote functionality. Therefore, the Roku Smart Soundbar is the better choice if you're looking for an all-in-one sound system for your home.
Roku Soundbar Review; Should you buy it?
The Roku Smart Soundbar is an affordable device that offers 4K HDR streaming and thousands of channels. It is not a dramatic improvement over most standard TV speakers, but it offers better treble and bass sound than TVs. For a comparatively low price, consumers can enjoy the marginally better sound quality. 
The Yamaha YAS-109 soundbar (Amazon) is an alternative option that offers slightly more features.